EMTEK // product photography
It's true what they say, homeownership isn't for the faint of heart. Since moving into our new home we've had our fair share of challenges, repairs and unexpected costs. But there have also been so many absolute JOYS. Like seeing each swipe of paint cover the old walls...replacing light fixtures one room at a time...and changing out all of our door hardware to beautiful Emtek Products.
I knew from the moment I saw the french doors between our living room and my future office that I wanted two gold doorknobs to replace the cheap "contractor silver" ones. But once I found the Providence Knob from Emtek, I couldn't resist replacing ALL of the knobs. 
Here is the Before and After!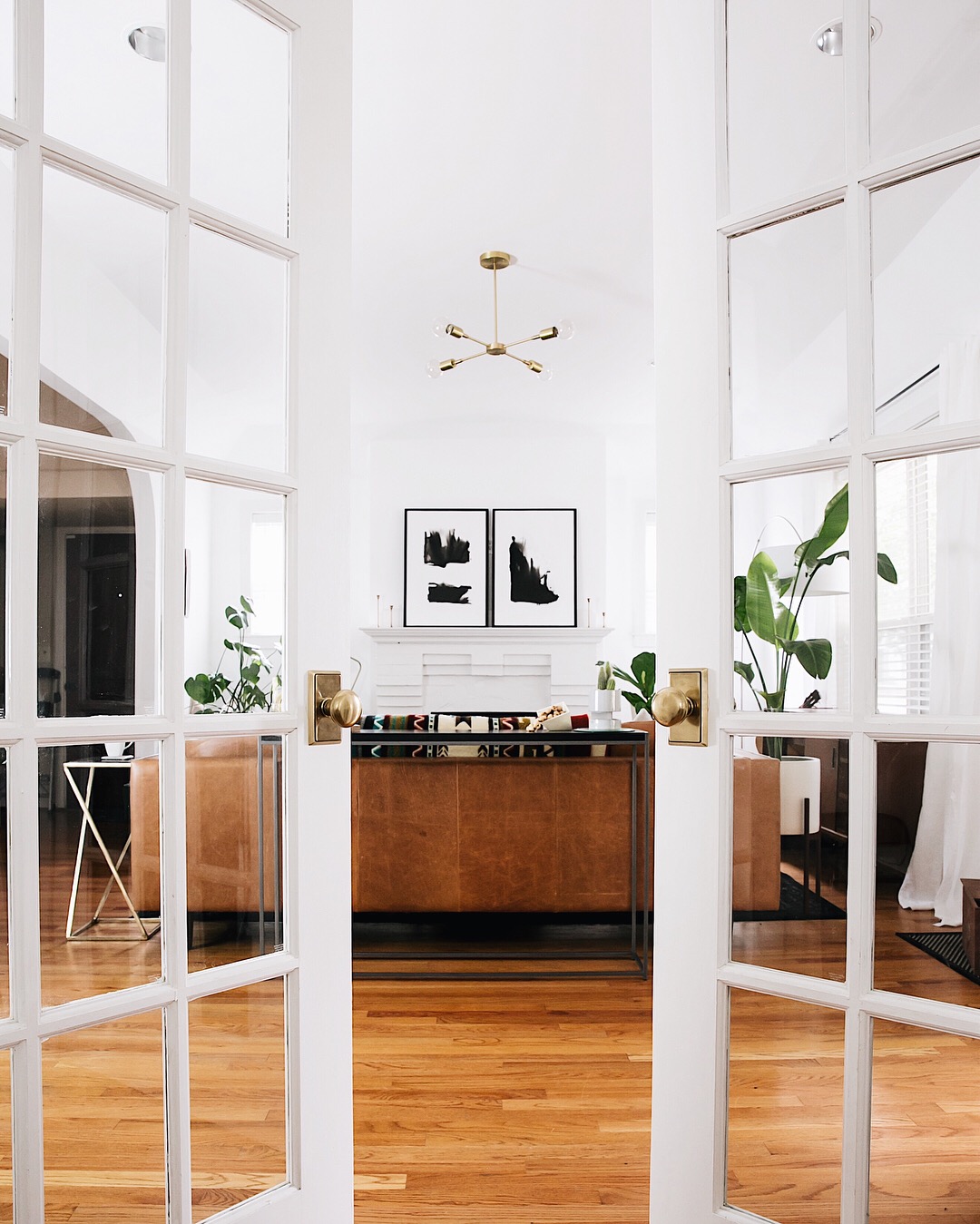 Working with Emtek was so easy and they had such a wide range of styles to choose from. I decided to use the Providence Knob in French Antique with a rectangular rosette for most of our doors. Then, for any "interior" doors (like closets or bathrooms inside of a room) I chose a gorgeous crystal knob called Old Town Crystal Knob with a rectangular rosette.  I think the combination looks perfect together!
Sam and I did the installation ourselves and everything was pretty simple and straightforward (aside from user-error and a few surprises with our existing doors/frames)! But overall I couldn't be happier with the result. The smallest details can make the biggest difference!
With the new doorknobs installed, I set to work photographing two rooms for the cover of Emtek's 2018 Product Brochure. How exciting to see my work and our home in print!