ICELAND // travel photography
Iceland was one of the most magical, life-changing trips for Sam and I. It came at a time when we were both throwing ourselves into work and various projects - stretched too thin and stressed too much. Escaping to this wild, rugged countryside was really just what we needed.
You may remember that we traveled to Iceland to photograph a wedding. The most EPIC Icelandic wedding adventure ever! So we started our trip around Reykjavik and Selfoss, spending 4 days with the wedding group. After the wedding, we took 2 days to explore on our own and it was just what the doctor ordered. At one point, Sam and I drove down a winding road through mist and rain, as waterfalls dotted our view to the left and volcanic rock fields sprawled to the right, and talked about our goals and intentions moving forward. How do we find balance in our work, our lives and our relationship....Where do we point our energy and direct our time... It's not something we (well, mainly I) typically do, but being so isolated, in such a raw and beautiful place, gave these thoughts so much more importance.
I intended to write a full recap of our trip, with an itinerary and lots of little stories, but time has gotten away from me. So photos and captions it is! If you have any questions or would like recommendations, please reach out!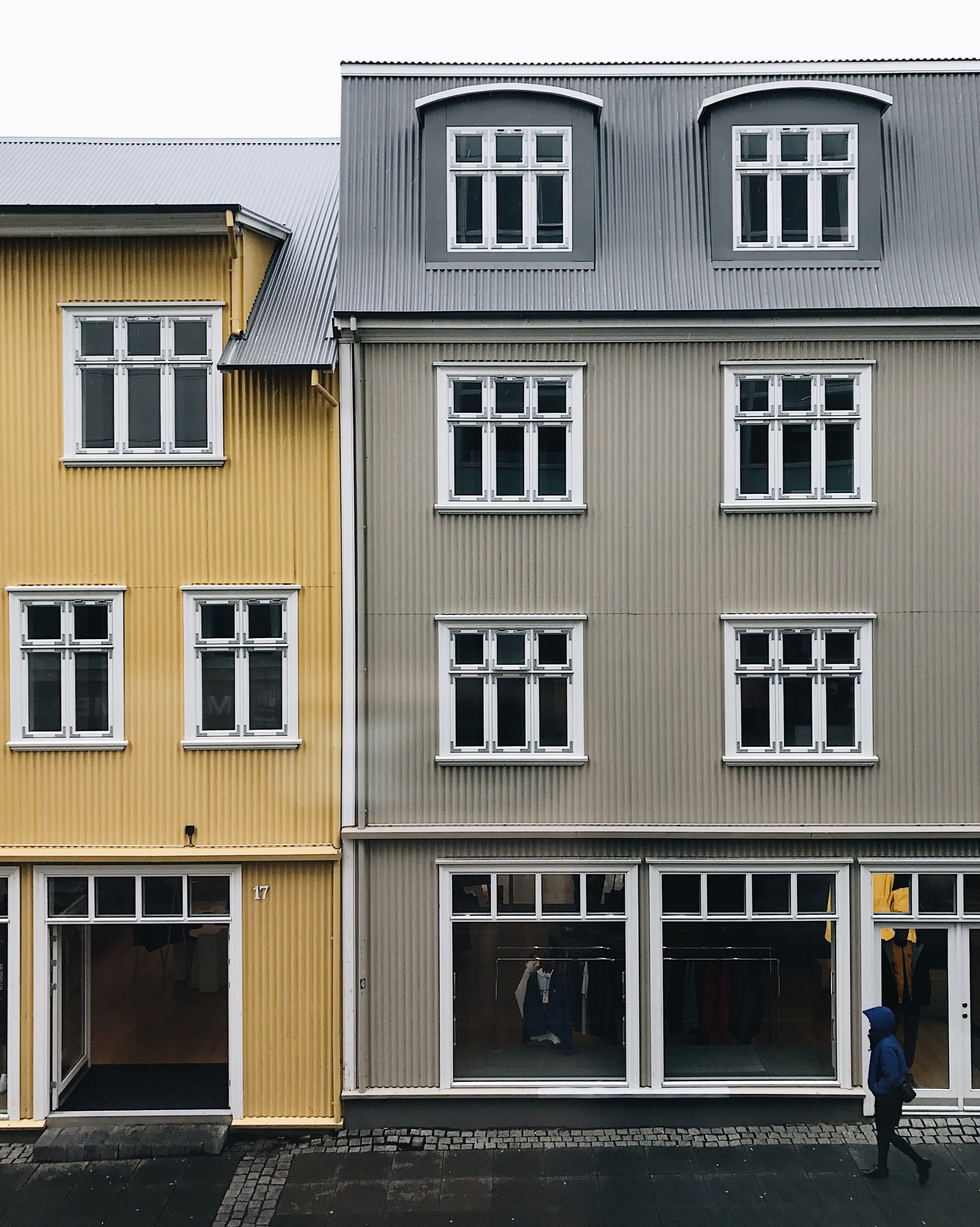 In Reykjavík, we stayed at Room with a View (which was an amazing place right in the heart of town). Our first night we wandered down to Messinn for the most delicious fish dinner. Some of our other favorites in Reykjavík were Valdis gelato, Sandholt Bakery, Reykjavík Roasters and the "no name pizza" joint (trust me!)
Beyond Reykjavík, we explored the Southern Region along Route 1, stopping at two waterfalls (Seljalandsfoss and Skógafoss). Both are awe-inspiring. The sheer size and beauty is unimaginable! You can actually walk behind Seljalandsfoss and it is surrounded by other, smaller waterfalls as you walk along the path.
Skógafoss is... well ...epic.
If you go to Skógafoss, you HAVE to stop for fish and chips at this little roadside shack. You'll see a little lady-bug looking trailer when you make the turn. We were told it's the best in the country - and after sitting at the base of a mountain, bundled up from the cold, eating the freshest, wild-caught, piping-hot fish and thick-cut potato wedges, I agree!
& Seljavallalaug Hot Springs
and VIK black sand beaches
One of my favorite adventures was the 4km hike across this black sand beach to see the downed DC-3 plane wreckage at Sólheimasandur.
And of course, the puffins!! One night, after dinner in Vik, our waitress asked if we were going to see the puffins. We were so confused! But apparently, the best place to spot them was just a quick 5 minute drive away... so we couldn't resist! It was 10pm and the puffins were just coming home from their daily adventures. It was so incredible to see these birds in their natural habitat!
An absolute must-visit, The Blue Lagoon. It's every bit as etherial as it looks! Try to go first thing in the morning to beat the crowds. It's also close to the airport, so a perfect stop before or after your flight.